GEMSTONE MEANINGS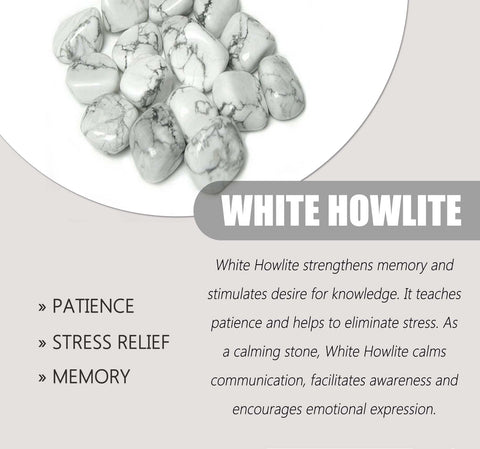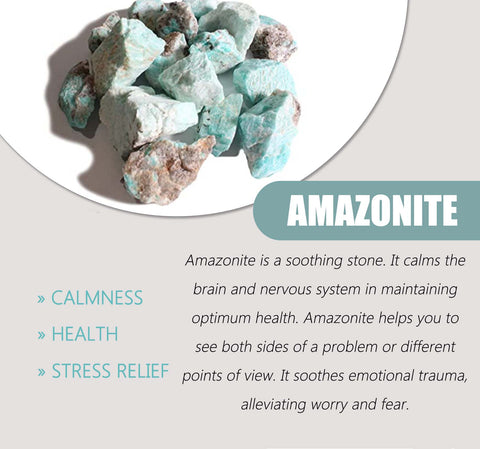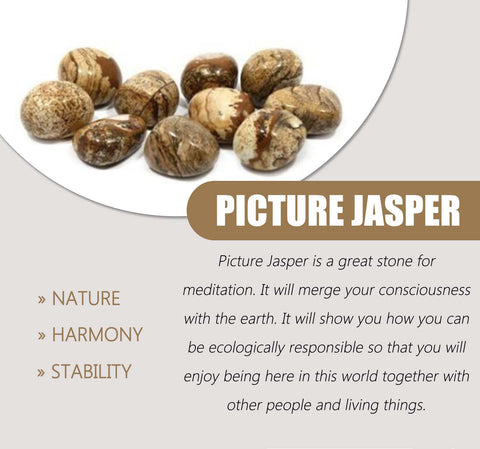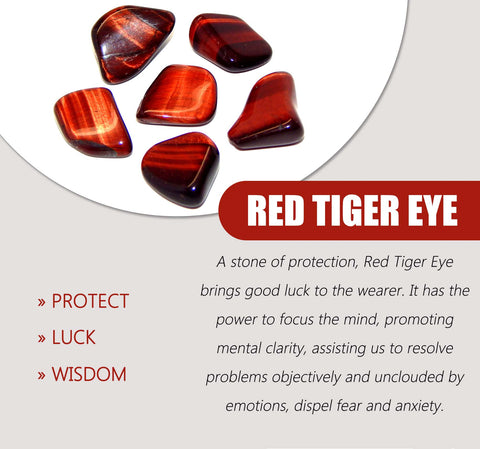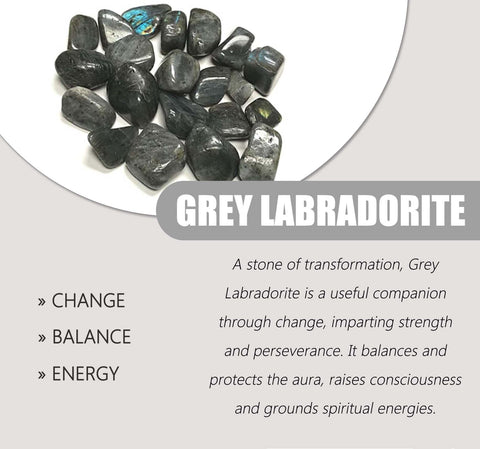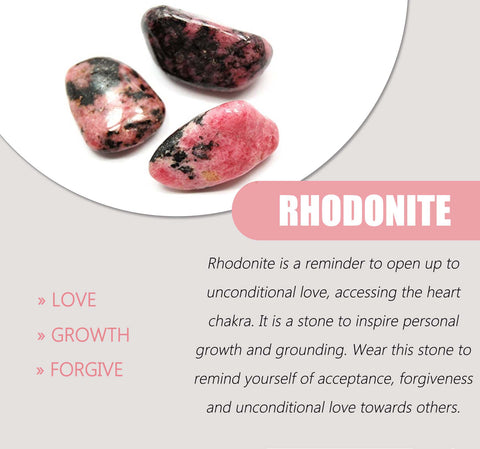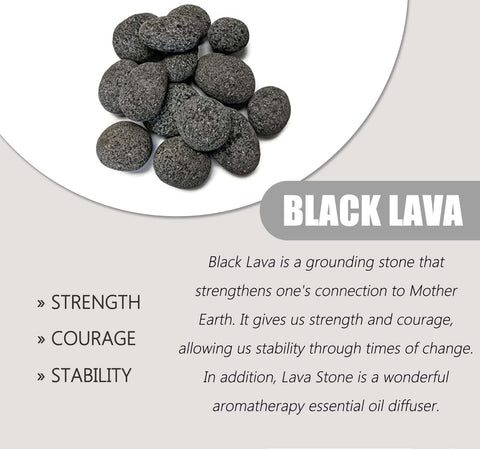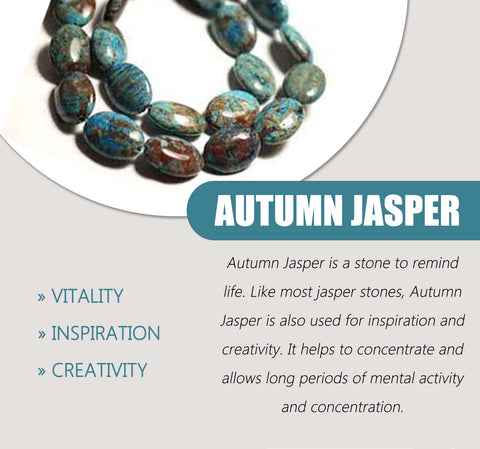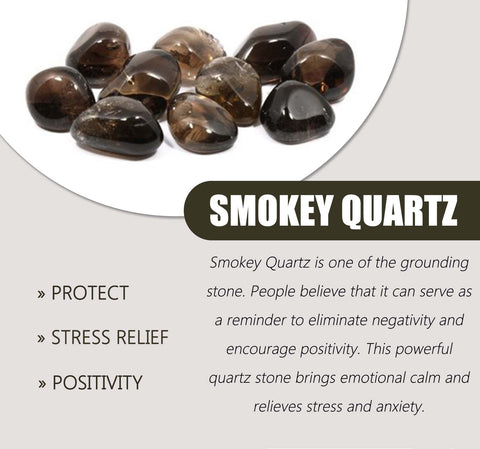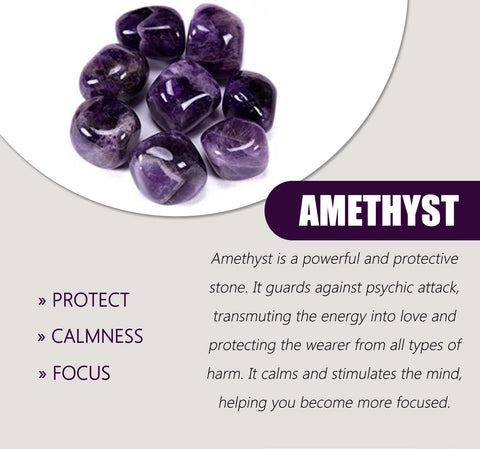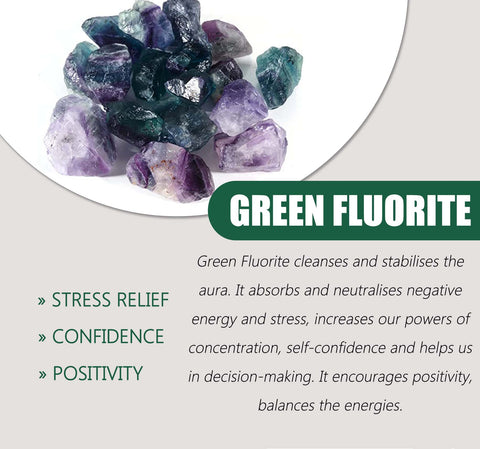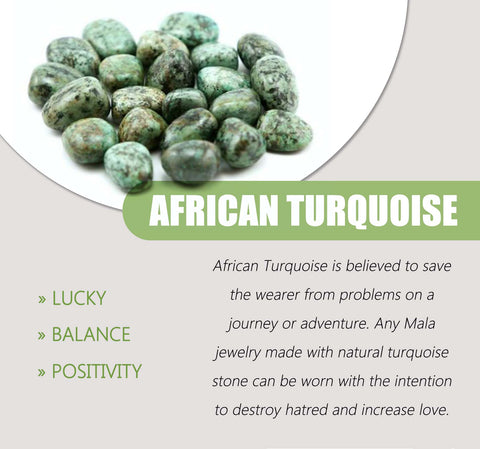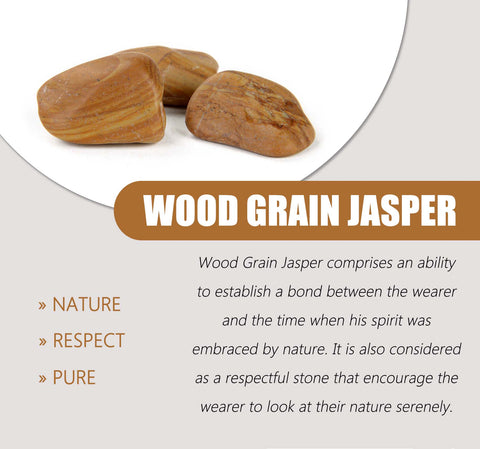 White Howlite strengthens memory and stimulates desire for knowledge. It teaches patience and helps to eliminate stress. As a calming stone, White Howlite calms communication, facilitates awareness and encourages emotional expression.

Indian Agate is a great stone for meditation and is a powerful healing stone. It gives physical strength and emotional security. Also known as an "anti-stress" stone, its energy vibrations transmit serenity and patience.

Amazonite is a soothing stone. It calms the brain and nervous system in maintaining optimum health. Amazonite helps you to see both sides of a problem or different points of view. It soothes emotional trauma, alleviating worry and fear.

Picture Jasper is a great stone for meditation. It will merge your consciousness with the earth. It will show you how you can be ecologically responsible so that you will enjoy being here in this world together with other people and living things.

A stone of protection, Red Tiger Eye brings good luck to the wearer. It has the power to focus the mind, promoting mental clarity, assisting us to resolve problems objectively and unclouded by emotions, dispel fear and anxiety.

A stone of transformation, Grey Labradorite is a useful companion through change, imparting strength and perseverance. It balances and protects the aura, raises consciousness and grounds spiritual energies.

Rhodonite is a reminder to open up to unconditional love, accessing the heart chakra. It is a stone to inspire personal growth and grounding. Wear this stone to remind yourself of acceptance, forgiveness and unconditional love towards others.

Blue Spot Jasper has strong healing and stable grounding powers. Emits slow and constant energy, allow you to be "in the moment" in the physical body. Promotes courage, builds inner strength, and brings an air of calmness.

Black Lava is a grounding stone that strengthens one's connection to Mother Earth. It gives us strength and courage, allowing us stability through times of change. In addition, Lava Stone is a wonderful aromatherapy essential oil diffuser.  

Autumn Jasper is a stone to remind life. Like most jasper stones, Autumn Jasper is also used for inspiration and creativity. It helps to concentrate and allows long periods of mental activity and concentration.

Smokey Quartz is one of the grounding stone. People believe that it can serve as a reminder to eliminate negativity and encourage positivity. This powerful quartz stone brings emotional calm and relieves stress and anxiety.

Amethyst is a powerful and protective stone. It guards against psychic attack, transmuting the energy into love and protecting the wearer from all types of harm. It calms and stimulates the mind, helping you become more focused.

Green Fluorite cleanses and stabilises the aura. It absorbs and neutralises negative energy and stress, increases our powers of concentration, self-confidence and helps us in decision-making. It encourages positivity, balances the energies.

African Turquoise is believed to save the wearer from problems on a journey or adventure. Any Mala jewelry made with natural turquoise stone can be worn with the intention to destroy hatred and increase love.

Wood Grain Jasper comprises an ability to establish a bond between the wearer and the time when his spirit was embraced by nature. It is also considered as a respectful stone that encourage the wearer to look at their environment and nature serenely.